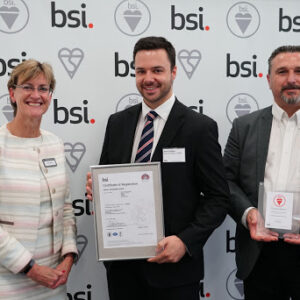 An interview with Rayburn's CEO John Griffiths and the future of CNC machining.
Stepping away from our two week run of 'Top Five' articles, we sit down this week with Rayburn's CEO John Griffiths and his thoughts on CNC, as well as future innovations.
What are your thoughts on automation and can it help productivity in the field of engineering?
– "With regards to robotics and automation, it's very much a dominant feature in regards to UK and worldwide manufacturing. Where you would normally have 50 to 100 people running a hand full of machines, robotics allows you to run lights out with a fraction of the staff; this of course is a moral dilemma that each company needs to address individually."
What innovations can you see happening in CNC Technology over the coming years?
– "CNC will eventually get to a point where you will not need an operator to produce a component, it will be as simple as this – you will load a drawing or a shape into a machine and then the automatic computer aid will literally rap around the component and produce a program to its exact specifications."
What are your favorite industries to work in and why?
– "My favorite industries are the ones that challenge me and my team from an engineering stand point and make us step up our game; industries such as aerospace, this sector produces some of the most difficult components imaginable, and also uses some of the most exotic materials in the industry."
Next week!
Next week we will explore Rayburn's outer factory and how it has grown over the years.