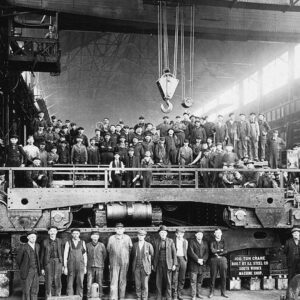 Rayburn: A look at Walsall and the Industrial Revolution.
Walsall played a large part in the Industrial Revolution and the fast innovation turned the village of 2,000 people in the 16th century to a town of over 86,000 in just under 200 years. During this time Walsalls main exports were saddles, chains, buckles and plated ware. Along with this, the nearby limestone provided the Walsall with much prosperity.
An Act of Parliament in 1824 provided the Walsall with lighting and a gasworks. The gasworks was built in 1826 at a cost of £4,000. In 1825, the corporation built eleven tiled, brick almshouses for poor women. They were known to the area as 'Molesley's Almshouses'.
In 1848 the 'Walsall Improvement Act' was passed and amended in 1850. The Act provided facilities for the poor and extending the sewerage system as well as giving the commissioners the powers to construct a new gas works.
Tragicly, on the 10th of October 1847, a gas explosion killed one person and destroyed the west window of St Matthew's Church.
In 1847, Walsall finally received a railway line; indeed, Canals had reached the town 48 year prior to this, Bescot having been served since 1838 by the Grand Junction Railway. In 1855, Walsall's first newspaper, the Walsall Courier and South Staffordshire Gazette, was published.
Next Week!
Next week we will telling a fun story from the early days of Rayburn.