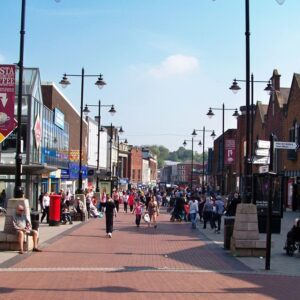 Rayburn: proud to be a Walsall based Company.
As many of you will know, Rayburn's factory is based in central Walsall, a stone's throw from Walsall Collage campus. And as we move slowly out of lockdown what better time to inject a big dose of town pride. Walsell like Birmingham, has been an engineering mega for hundreds of years with its signature craft being saddle making.
Rayburn layed down its foundations in the Metropolitan Borough in 1959. Undoubtedly the town has changed many times since then but still holds its vigor for vital trades and manufacturing, and here at Rayburn we are proud to be a part of Walsall's heritage.
Six months before the pandemic descended upon us, Rayburn was approached by a curator of the famous Walsall leather museum, they were in the process of putting together an exhibition of local engineering, and would we be interested in lending a machined component to be put on display; we were only too happy to partake and after much deliberation, offered up a first class meal table that we had designed and manufactured a few years previous. So must definitely, if you do find yourself in Walsall, consider attending the exhibition.
Next week!
Next week we will be diving deeper in to the vast engineering background of the town of Walsall.