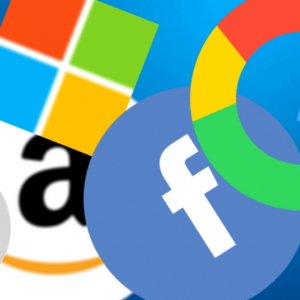 Rayburn's top 5, The five most influential living figures in technology (In our opinion)
(Some Information sourced from Forbes).
Tim Cook – Apple

Cook is the CEO of Apple. He is the decision maker in a company that has revolutionized the way humans see and use technology. Cook has filled the seat of one of the biggest visionaries of our time, Steve Jobs. It is still to be determined whether or not he will be able to continue the long-term growth of the company as the successor to a true genius.T Tim Steiner -Ocado
Larry Page – Google

Page is one of the co-founders and CEO of the most powerful company on the Internet today. As of 2012, his personal wealth is estimated to be $20.3 billion, ranking him #13 on the Forbes 400 list of richest Americans. Page is also an active investor in alternative energy companies, such as Tesla Motors.
Tim Steiner – Ocado
Tim is the founding Chief Executive Officer of Ocado, which he started in 2000. He is one of an elite group of founders to have built a FTSE100 business from scratch. In 2018, Tim was awarded The Sunday Times' Business Person of the Year. He was awarded an OBE in the Queen's Birthday Honours List in 2016.
Jeff Bezos – Amazon

Bezos is the founder and CEO of Amazon.com. He had left his New York City hedge fund job when he learned about the rapid growth in Internet use and drove to Seattle, writing his business plan along the way. He initially set up the company in his garage. Under his guidance, Amazon.com has become the largest retailer on the World Wide Web. In 2011 alone, Amazon's shares have jumped 55% and added $6.5 billion to his net worth.
Steve Ballmer – Microsoft

Ballmer is the CEO of Microsoft, where he joined in June 1980, becoming Microsoft's 30th employee. Ballmer was the second person to become a billionaire in U.S. dollars based on stock options received as an employee of a corporation, in which he was neither a founder nor a relative of a founder.