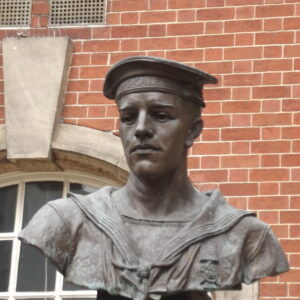 RAYBURN'S PRIDE IN WALSALL: DID YOU KNOW…
Did you know, Over 2000 men from Walsall were killed in fighting during the first world war. They are commemorated by the town's cenotaph, which is located on the site of a bomb which was dropped by Zeppelin 'L 21, killing the town's mayoress and two others. Damage from the Zeppelin can still be seen on what is now a club on the corner of the main road, just opposite a furniture shop. A plaque commemorates the incident.
The town also has a memorial to two local VC recipients, John Henry Carless and Frederick Gibbs.